Join Us and Be Part of the Hack Kosice Family
Hello there 👋
If you've found your way to this page, congratulations! You've taken the first step towards joining our incredible team of organizers at Hack Kosice.
We could have written a nice and long page with the help of ChatGPT but we wanted to keep it real. We love to make this event happen and if you want to be a part of it, improve your organization skills, connect with new people and companies or just want to have fun while organizing the biggest hackathon in Slovakia feel free to drop us a message at contact@hackkosice.com.
We have a team of people eager to explain what Hack Kosice is all about and will contact you as soon as possible.
🚨 Attention 🚨
Today (19.10.2023) at 17:00 there will be a live meeting for everyone interested in organizing Hack Kosice. You can meet real organizers face to face and we will talk about the event, what we do and how you can help us.
Your Hack Kosice team ❤️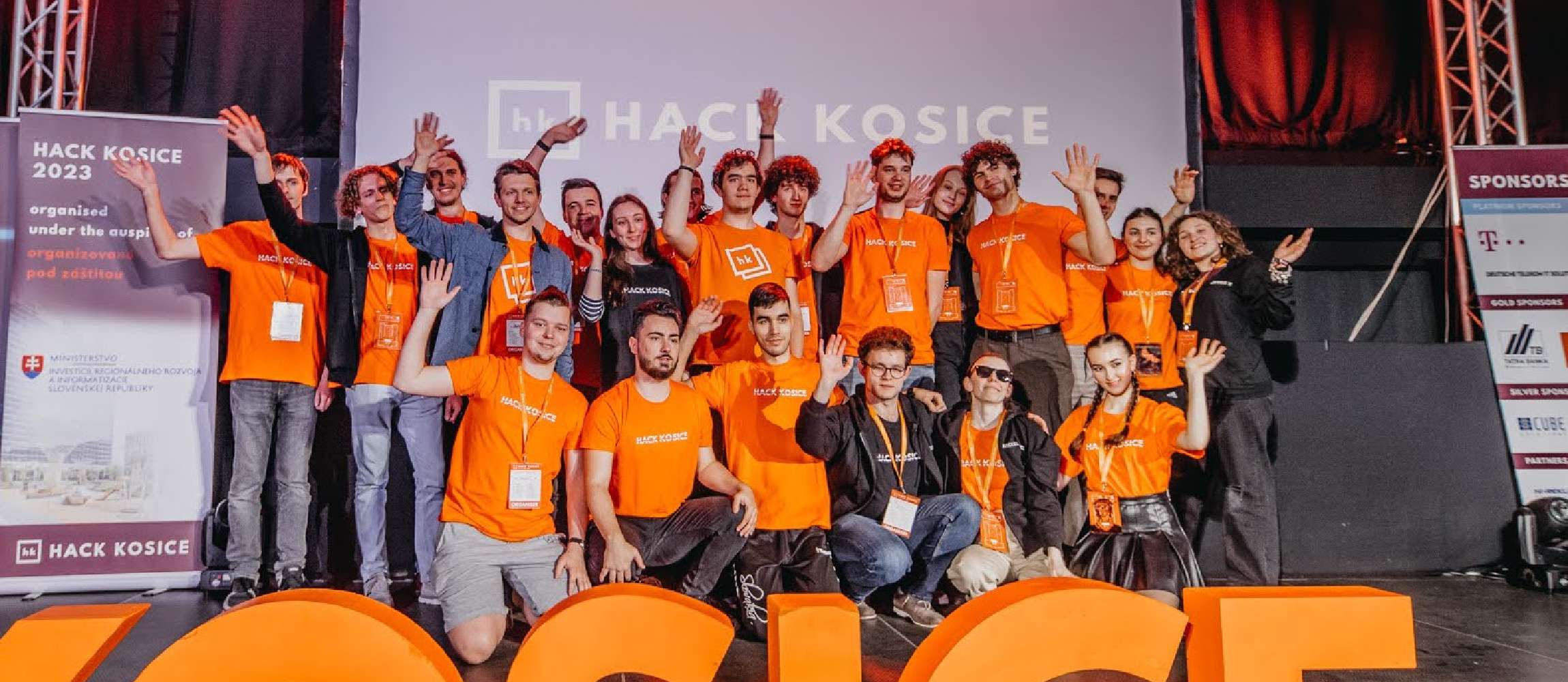 If you still want to read the ChatGPT pitch click here

Be a Part of Something Amazing

Are you passionate about technology, innovation, and bringing people together to create something extraordinary? If so, we invite you to join us and become a key part of the Hack Kosice Hackathon family.

About Hack Kosice

Hack Kosice is not just an event; it's a community of like-minded individuals who share a deep passion for tech and the power of collaboration. Over the years, we've grown from a small gathering of enthusiasts into an event that brings together the brightest minds in the field. Now, it's your chance to help us make it even better.

What We Believe

At Hack Kosice, we believe in the potential of every individual to make a difference. We value innovation, creativity, and the spirit of problem-solving. Our goal is to create an environment where you can learn, connect, and grow, all while having fun along the way.

Why Join Us?

Be a Changemaker: Your ideas and contributions matter. We believe in a bottom-up approach, where your input can shape the future of Hack Kosice Hackathon.
Expand Your Network: Meet incredible people from diverse backgrounds and industries, building lasting connections that go beyond the hackathon.
Learn and Grow: Whether you're a seasoned pro or just starting your journey, you'll gain valuable skills, knowledge, and experience.
Have Fun: Our hackathon is not all work and no play. We ensure an enjoyable atmosphere, filled with surprises and excitement.

How to Get Involved

Becoming an organizer at Hack Kosice Hackathon is as simple as expressing your interest. We welcome individuals with various skills, backgrounds, and experiences, so there's a place for everyone.

Don't worry if you're new to this – we'll provide the guidance and support you need to get started. We believe in mentorship and fostering the growth of our team members.

Ready to Join Us?

Your journey with Hack Kosice Hackathon starts with a simple step: reach out to us. Let us know about your interest, your skills, and what you're excited to contribute. We can't wait to welcome you into our vibrant community.

Join us and help us create a better, more inclusive, and innovative hackathon experience for everyone. Together, we can shape the future of technology and collaboration.

Are you ready to make an impact? Contact us today!

Remember, the future of Hack Kosice Hackathon depends on individuals like you, who are passionate, driven, and ready to make a difference. Join us on this exciting journey!